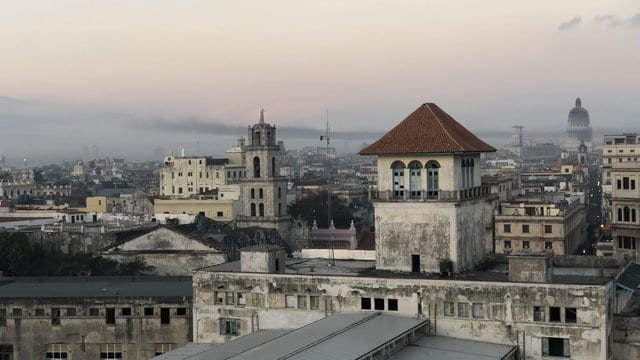 June 12, 2019
no comments
Americans have been able to visit Cuba since 2016. However, in June of 2019, all travel to Cuba has been stopped. This article was written before we were told we couldn't visit anymore. I visited Cuba in January of 2019.
I've always wanted to visit Cuba, but of course, I wasn't allowed to until recently. I'm an explorer whether it's a nature or urban environment so I started planning. In January 2019, I was ready and able to visit Cuba. Here are my notes on visiting the country and some key points on what to expect when you get the chance to visit.
Best Way To Travel To Cuba
You can get to Cuba by cruise or by flying. I found that with using a cruise line, there are more protections. For example:
Insurance
Internet access
Ship at port for: sleep, food, restrooms, doctors, etc.
Emergencies
Safety – The ship won't leave if you're not on it to depart
Toilet paper (Very little on island)
I ended up choosing Royal Caribbean. I selected the 5 night Key West & Havana Overnight cruise package. I booked it for January 14, 2019. I choose January to go based on weather as I didn't want to be stuck on a cruise during stormy weather. January is a calm month at sea here.
I live in Orlando, FL and my disembark port was Fort Lauderdale, FL (Port Everglades) which is just a few hours drive from my home. I have friends in Delray Beach so I could stay with them for the weekend until I departed on Monday.
Documentation Needed To Visit Cuba
Driver's License
Passport
Ship Card
Visa – Royal Caribbean got my visa for me. There are a number of options to choose from on why you are going but I wasn't asked about before, during or after I went. It was $75 and I paid the cruiseline for this in advance.
Excursions For Cuban Travelers
I didn't know anything about Cuba and the streets outside of what I had seen on YouTube so I selected the day tour and night tour of the city. I wanted to make sure I knew the streets and area the first day so the second day I could just hike and film. Looking back, I wish I had not selected anything and just went directly out to into the streets to explore. This is what I'll do when I go back.
The cruise will make you feel you have to select an excursion to get off the ship and into the city. This is not true. The first day was going on an excursion but my second day there, I simply walked off the ship. I was asked by customs if I had an excursion and I said no, I was going solo. They said "Ok" and told me to move forward.
Going Through Customs While Getting Into Cuba
This was very easy. The line was very long when I first got in line but it moved very fast. I was surprised. It took maybe 15 minutes. The line appeared to be an hour long but they were fast getting me through.
You simply walk up to the customs agent, hand him your passport (he stamps it) and let him take a picture of you and that's it. You're in. You'll walk another 25 yards and have to go through security just like you in an airport. No wait or delay here either. It was fast moving.
Changing American Currency For Cuban Currency
Once you clear security, just walk straight ahead and you'll see a dead end to the building where you can stand in a fast moving line to exchange US currency to Cuban CUCs. You get 1 CUC for every $0.87 American. There's a 13% difference. I got $200 American dollars exchanged and that lasted me my whole trip.
Communication
You'll find internet access at local kiosks along the street. You'll know you're near one when you see a lot of people looking down at their phones. You can purchase internet access from these tiny kiosks and use it for a prepaid amount of time by using a pass code. Because I had a cruise ship at port, I simply went back onboard to send out anything I needed to.
When I arrived at port my first morning, I received a text message from AT&T and it read:
AT&T Free Msg: Welcome to Cuba! Your international rates in Cuba are: data $2.05/MB, talk $3.00/min, text $0.50/text msg sent, $1.30/photo or video msg sent. Please note international roaming packages do not apply in Cuba. You may turn off data in your device Settings. For questions, please call +1.214.547.2300 (a free call from this phone).
I ended up purchasing an internet plan on the cruise ship so I would go out and film all day and when I got back to the ship at the end of the day, I would access the internet to process my photos and post them to social media.
Overall Thoughts
I spent almost all of my time filming the streets and exploring the city. I found that if you're sticking close to Old Havana then you'll be able to get everything in quickly during your visit.
I would suggest just getting off your ship and hiring a driver/guide to take you where it is you want to visit.
Cubans work on their own schedule so don't expect anything to start on time. My first day tour bus was 3 hours late and I left feeling I could have spent that time in a more efficient way by just using a personal driver.
Here are just a few locations I was able to visit during my trip
Fusterlandia
Revolution Plaza
Christ of Havana
Old Havana
Cuba's Chinatown
Capitol Building
Morro Castle
The National Hotel
My overall thoughts on visiting, exploring and filming Cuba is, I can't wait to go back. I've never met more nicer people and I've traveled a lot. I hope that when Americans are able to go back and visit Cuba, you'll be one of them. Until then, we wait.
I have a large photo gallery on Flickr if you'd like to see more of my pictures. You can access it here: