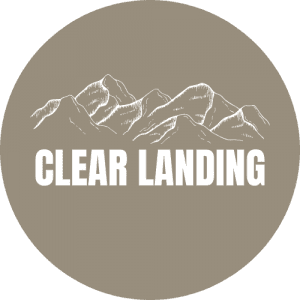 Clear Landing, founded in 2014, is a nature and wildlife publication. We publish nature articles, photographs, videos, and memes. We were founded and funded by Christopher Berry who writes and films for our community in the US and abroad.
Our Mission
Our mission is to educate our community on topics such as nature and wildlife.
About Me (Chris)
I'm an avid hiker, photographer, videographer, and blogger on the happenings in nature. My first real hike was along the Appalachian Trail in Shenandoah National Park when I was a cub scout. I grew up in the Northern Virginia area (Annandale, VA) and Shenandoah National Park was about an hour away. Our troop hiked 14 miles one day and I've never forgotten how fun it was to be outdoors and in nature. I've spent most of my life in an office so this blog is a great release from my everyday work.
I took forestry as a course while in high school (Gainesville, FL) and spent 2 years learning about the Florida habitat. One of our class projects allowed us to work with the Florida Forest Service to manage a 40 acre prescribed burn. We learned the positive impact fire can have on the environment and it's a lesson I'll never forget.
One of my favorite volunteer opportunities included me working at a raccoon rescue and sanctuary. I've written an article about my visits in the wildlife facts section of the blog. You'll find I post just as many wildlife photos as I do of everything else. I believe wildlife conservation is very important not only now but in the future as well. Photography can play a big role in conservation as I can show the subjects in the wild and then discuss the current happenings to the species.
I'm currently studying through the University of Florida to get my Advanced Master Naturalist Certification. My goal is to educate through my blog on the importance of Florida's habitat.
My passion for nature combined with my photography has led me to be published in a number of different outlets. Some of these include:
2018 Calendar – Chesapeake & Ohio Canal National Historical Park
Thank you for visiting Clear Landing and being a part of our community.
Christopher Berry
Publisher
ClearLanding.com