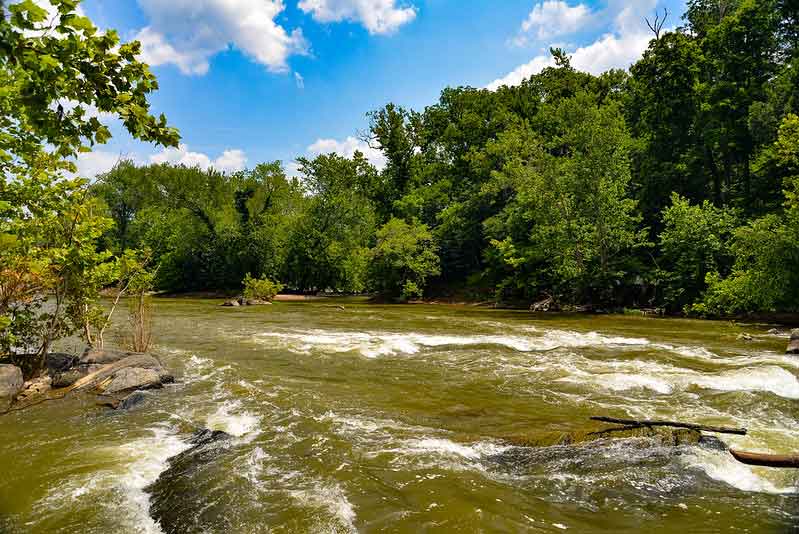 January 1, 2015
no comments
---
Park Information
Billy Goat B Trail Map
C&O National Historical Park Home Page
Address
C&O National Historical Park
11710 MacArthur Blvd.
Potomac, MD 20854
Hours
8am – Sunset
Entrance Fee
Free – Billy Goat B Trail
The Park headquarters is located at 11710 MacArthur Blvd. Potomac, MD 20854. There no entrance fee to the entrance of the Billy Goat B Trail (Entrance before entering the park) and it is managed by the National Park Service. To reach the Billy Goat B Trail, head down the Clara Barton Parkway, make a left and park in the Angler Inn dirt parking lot. Walk down to the towpath and walk East and you'll see the trail entrance on the right side.
Let me first say that the Billy Goat Trail doesn't disappoint. It doesn't matter which trail you are on, all 3 trails are great as I've reviewed all 3 now. I have to say that I prefer the Billy Goat B Trail over the C because there is more rock climbing and rock scrambles on this one. It's a trail that runs along the Potomac River like the others which provides amazing views no matter what time of the year you hike it. Make sure you wear good shoes or boots and be careful of the rocky trails. In the Fall and Winter, you may not see the jagged points on the trail due to snow and fallen leaves.
There are a couple of areas along the Billy Goat B Trail that I really liked. I liked the large rock area along the river where you have to climb up. This will give you some great views of the river and I would bring a camera or use your cell phone to take pictures. It's a beautiful area. After you get through the rock scramble area and as the trail starts to turn North, you'll notice a beach area on the right. This is a spot that I love to fish from at all times during the year. It's a great area to take a break and eat or just sit for a while. Another great area for pictures as well.
One note to mention, as the trail begins to head North, you'll see a sign for the Marsden Tract, make sure you hike back down to the river (make a right at the sign, don't go straight or left) and not through the campground or you'll miss a good section of the trail. I didn't see a blue trail marker and it took me a few minutes to figure it out.
Billy Goat B Trail Hiking Suggestions
Bring a bottle or two of water (Seasonal)
Wear good hiking shoes, boots or tennis shoes
A camera (Great views of the river)
The Billy Goat B Trail is a great trail to learn rock scrambles and get in better shape to hike trails like the Billy Goat Trail Section A where it's almost all rock climbing. I really liked this trail due to the short amount of time need to complete it and recommend this trail to everyone.