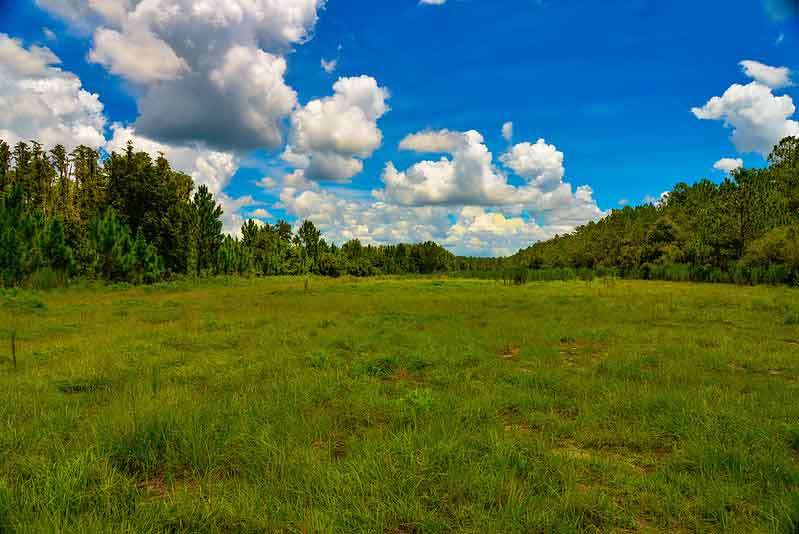 August 23, 2014
no comments
---
It looks like an old field never mowed, but deep in the Central Florida woods, you'll find an old abandoned (1945) Army airstrip. It's called the Withlacoochee Army Airfield and it was built in 1942 and was designed for chemical weapons testing.
It  was used by the Chemical Warfare Service Unit (Stationed at Dugway Proving Ground, UT). The airstrip was used for planes carrying these weapons that were tested on the Withlacoochee Bombing & Gunnery Range.
After WW2, the airstrip was closed and abandoned and it still stands today. Needless to say, I walked out onto the airstrip but didn't spend a lot of time out there. I have heard the military still comes out to check for leftover chemical agents in the soil and air.