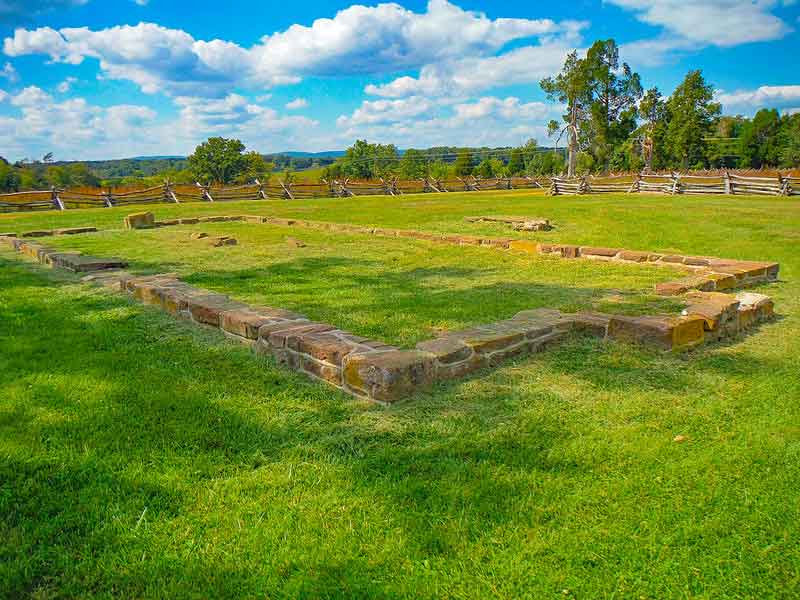 September 24, 2014
no comments
---
The Robinson House is located on the Manassas National Battlefield Park. It sits at the bottom of Henry Hill and was built by James Robinson. James was a free African American and built the house. The house was built by James in the 1840s. The house survived both the First and Second battles of Bull Run. The remains of the house are managed by the National Park Service today.
During the Second Battle of the Civil War, the house was used as a Union hospital where there were up to 100 troops being treated.
Sadly, the house was burned down in 1993. The investigation never caught the culprits but evidence suggests it was a hate crime. When I hiked up to what's left of the house, I found the foundation still sits but not much else.