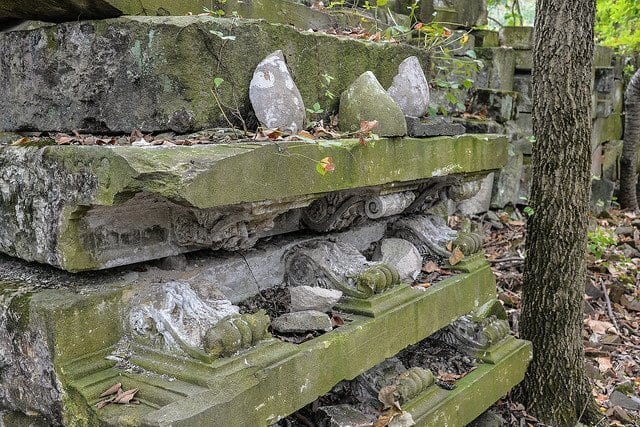 January 1, 2016
no comments
---
A great historical destination in Washington D.C. is the US Capitol Remains located in Rock Creek Park about a half of mile from the nature center. These remains are from the original East Portico of the U.S. Capitol of 1828 which contained 24 Corinthian columns and other Virginia blocks and sandstones. The original East Portico was the backdrop for the inaugurations for Presidents Andrew Jackson and Dwight D. Eisenhower. Before it's dismantling in 1958, the original East Portico had seen 130 years of America's history.
The History
While many American's valued the history of the East Portico of the U.S. Capitol, J. George Stewart, Capitol Architect wanted to renovate and extend, calling for a need to create more office space and introduce a subway terminal. The idea was opposed but it was Sam Rayburn, house speaker who backed Stewart's idea. The East Portico was dismantled and new construction was implemented, producing the U.S. Capitol we have today. Meanwhile, a piece of America's history decays in Rock Creek Park.
US Capitol Remains Today
You can find the US Capitol remains (bits and pieces) of the original U.S. Capitol about a half a mile from the nature center. However, the columns that supported the structure itself can be found erected at the National Arboretum. There are 24 total, 22 are stood in a fashion that mimics a Greek Temple. Two others can be found broken on the ground, blending into it fairly well. When the East Portico was renovated, the columns were first sent to the Capitol Power Plant before they were sent to rest at the National Arboretum in 1987.
The US Capitol Remains in Washington D.C. is a beautiful place to visit due to the historical reference alone but since the remains lie in Rock Creek Park, there is a nature backdrop that provides serenity and peace. It is worth a trip to see it.